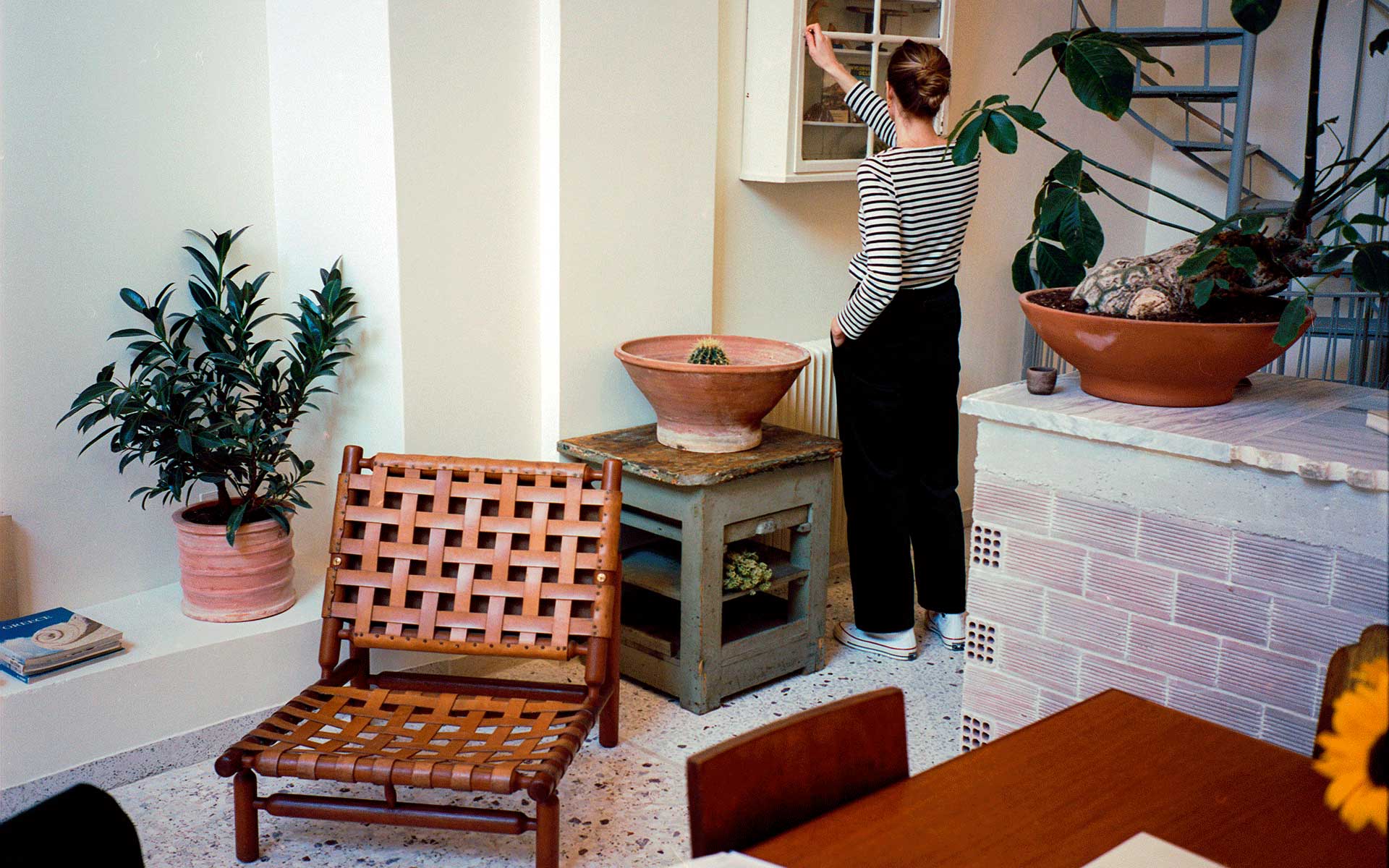 Multi-Functional Apartment in Koukaki | KDI CONTRACT
A small, but very distinct, home-work-shop hybrid space has been created in downtown Athens by KDI CONTRACT, bringing together the architectural past and present of the city. More than a home, its design allows for uses beyond the domestic, hoping for interactions with the wider neighbourhood: as an exhibition space, a shop, a workshop, a place to write, a place to host dinner.
The home is split over three levels connected by a spiral staircase and includes a mezzanine bedroom with balcony; a flexible ground floor with a kitchen and live-work space; a subterranean bathroom with a big bath; and a shared courtyard.
The retained original steel spiral staircase, marble window sills and terrazzo floors have been stitched together with new terrazzo flooring and reclaimed marble patch-worked tiles. The kitchen's reclaimed marble workbench and sink sit on brickwork and textured concrete cast on-site. The subterranean bathroom's new concrete bath sits on old and introduced marble tiles and slabs.
The home has been fully furnished with found European mid-century furniture, objects and artworks sourced or made locally. The whole is a quiet and comfortable space made from materials and furnishings that will endure.