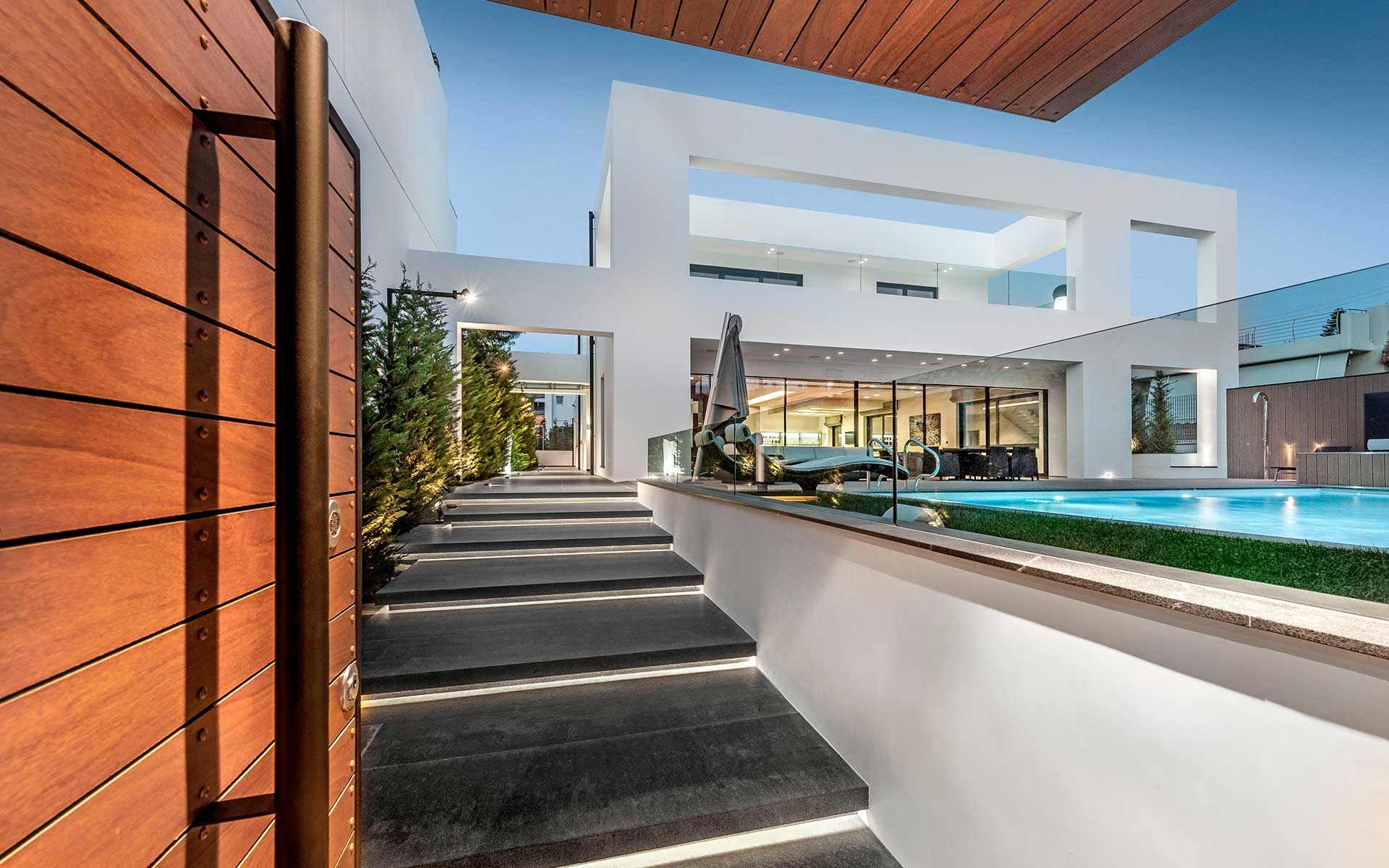 Luxury Residence in Glyfada
This luxury residence was delivered by KDI CONTRACT, during July 2014. After 20 months of creative and hard work we gave our customer a  masterpiece worthy of his dreams.
Granite, wood and crystal are the star players in this tailor made edition of contemporary design! Main role play the cutting edge mechanical equipment, the audiovisuals and the automated digital systems that all together constitute a Smart Home.
A modern home that gives justice to the phrase 'State of the Art'!